The whole world has been affected by coronavirus since the beginning of 2020, and it made many changes to many industries .
As a hot category in the beauty industry, how about the performance of false eyelashes? Let's take a look at the Alibaba.com Data.
1. By comparing the number of online visitors in March,April and May, we can see that the online customer activity of false eyelashes has not been reduced due to the epidemic situation, and even has been growing.



2. From the global market preferences, 100% handmade, natural style, mink hair products still occupy a very large proportion.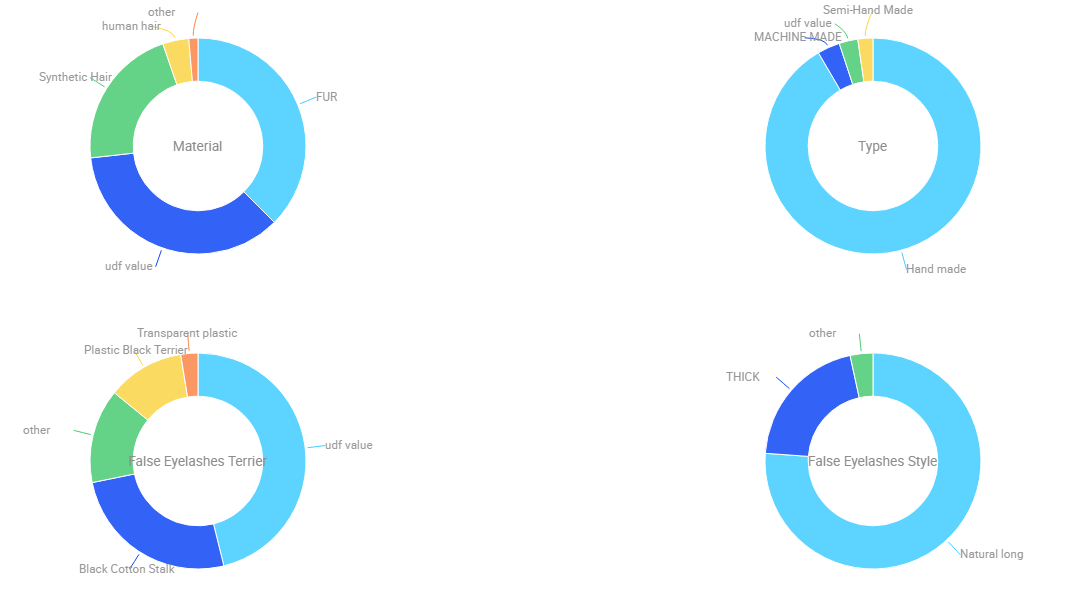 3. Price is still an important factor affecting many consumers to choose false eyelash products.
Products price between USD 0.1 to USD 2.5 are more eaisly to be enqiried and ordered.